When you're ready to get a home loan, it can help to have as much information about the mortgage process as possible. That way you can take the right steps towards getting your loan, and hopefully avoid some of the more common pitfalls along the way. To help you reach your goal of homeownership, here's a list of dos and don'ts as you start with the process of getting a home loan and buying a home.
DO: GET PREAPPROVED.
DON'T: GO HOUSE SHOPPING WITHOUT KNOWING WHAT YOU CAN AFFORD.
When you get preapproved for a home loan, you can find out exactly how much house you can afford. This means hopefully you'll avoid falling in love with a home outside of your price range when you start looking. And there are more benefits to getting a preapproval before shopping for a home; when you find the right one, you can make a stronger, more competitive offer with a preapproval letter since a lender has already verified your income and assets.
DO: WORK WITH HOME BUYING PROFESSIONALS.
DON'T: THINK YOU HAVE TO DO IT ALONE.
Consider the home buying professionals, such as the loan officers, real estate agents, home inspectors, and other professionals who will work with you during the home loan process, as your coaches. Each professional has their own unique skill set and experience, and together they all want to help you reach your end goal. "Trust that you are working with a professional, and that we will guide you through the process and explain what needs to be explained until you are at your comfort level," says American Pacific Mortgage loan officer Karla Kyte. You don't need to be a mortgage loan expert yourself when you have one of our great mortgage professionals by your side.
To continue reading this article, click here.
When you are looking to purchase a home in a highly desirable market, or you've outgrown your current home and need something a little larger to fit your family, you may need a Jumbo loan to get you there. Here's some things you need to know about these larger loans, and what you'll need to qualify for one.
What is a Jumbo Loan?
To put it simply: a Jumbo loan is also known as a nonconforming loan, because it exceeds conforming loan limits.

Do I need a Jumbo or Conforming Loan?
There are three main factors that determine if you will need a jumbo loan or a conforming loan, including:
Loan type: FHA and Fannie Mae/ Freddie Mac loans have different limits compared to Conventional loans. Your loan type will factor into whether or not you need a jumbo loan.
Location: Conforming loan limits can vary by county. For example, the conventional loan limit for a single family home in San Francisco County, CA is $625,000. However, the conventional loan limit for a single family home in Klamath County, Oregon is $417,000.
Home type: Conforming loan limits may vary depending on the type of home you are purchasing. A single family home may have a conforming loan limit of $417,000, but a 2-unit, 3-unit, or 4-unit home in that same county may have limits up to $801,950.
To continue reading this article, click here.
The Four Modern Guidelines of Home Buying
Buying a home can be an overwhelming process. But in the end, it can be one of the most rewarding experiences you and your family will ever have. Home ownership provides security, a source of pride, equity, a financial roadmap to the future and numerous other perks, both personal and financial.
But before getting to the "easy part" of moving in, decorating and making your new property your own, there are some modern rules of home buying you should follow.

Guideline 1: Get pre-approved
Prospective homebuyers who are scouring property listing websites for the latest homes available in their desired neighborhoods need to take a step back and prioritize their strategy. We know it's tempting to discuss the joys (and possible pitfalls) of home-buying with a realtor, or plan your Saturday around all the open houses, but the most strategic and well-advised guidelines you can follow first is getting pre-approved for a loan.
This important step provides the financial clarity homebuyers need to make all the important decisions that follow. Filling out a mortgage loan application affords prospective homebuyers a financial snapshot of what to expect, including:
A conditional written commitment from the bank on your qualified loan amount
An estimate on the monthly mortgage payment
A preview of associated taxes and insurance fees
To continue reading this article, click here.
Why Homeownership Can Be a Smart Decision
It all comes back to the phrase "home is where the heart is."
Owning a home is ingrained in the American spirit. It provides a sense of stability in that there is a place to call home that will always serve as a spot to unwind and to be with the ones you love.There is another aspect in play when it comes to why being a homeowner is a smart decision. Owning a home is a good financial decision that will pay off over the long run.
Here are just a few reasons why homeownership can be a smart decision.

Buying Can Be Cheaper Than Renting
The basic principle here,is you are paying down a loan for an asset you own rather than regularly making payments toward an asset that someone else owns. The rate of return there speaks for itself. When you look at what you would be spending for both options over a 30-year period, owning can be up to 35 percent cheaper than renting in some areas, according to a Trulia study.
An extra 35 percent savings of the cash spent on the place you call home sounds like a good deal to us!
Homes Can Build Equity and Become an Asset
Home equity is defined as what the value of a home is minus what the homeowner's balance is on the loan. If your home's market value is sitting at $325,000 and you owe $225,000 on that home, you may have thousands of dollars in equity. Banks will lend money from that equity to a homeowner, which is called a home equity loan. You can use this money to do upgrades on the home, pay off debt, college tuition, or make other large purchases.
To continue reading this article, click here.
One of the most important factors which determines your home loan qualifications and rate is your credit score. If you are at the beginning of the home buying process, it's important to understand how your credit score can impact your ability to get a mortgage loan, as well as the interest rates you may be offered.Understanding your credit is one of the first steps you will take to becoming a home buyer, so let's get started.
What is a Credit Score?
A credit score is a number between 350 – 850 on a scale created by the Fair Isaac Corporation (FICO), commonly known as your FICO® score. Your credit score provides a snapshot of your credit history to lenders, providing a summary of the risk involved to lending to you.
A higher credit score is equated with less risk to lending to you, and can make you more attractive to a lender. A high credit score indicates that you can manage your credit wisely and make your payments on time. Lenders are more likely to offer you a lower interest rate if you are a high credit score (low risk) borrower.
What Determines Your Credit Score?
There are three main credit bureaus in the US which produce your credit score:
Each of these credit reporting bureaus collects information from various credit card companies, banks, lenders, collection agencies, and other sources regarding your obligations and payment history to determine your credit score. You may have a slightly different score from each credit bureau, as they may use different methods to calculate your score. Each credit bureau looks at the same five factors when determining your score, even if they do arrive at different overall numbers.
To continue reading this article, click here.
You did it! You purchased your first home and have the keys in hand. Hopefully the purchasing process was smooth and you found exactly what you were looking for. Now that you have moved in and have all the furniture is placed, what will you do next? The possibilities are endless with home ownership. But there are some things you should definitely not do in your first year as a homeowner.
1. Not purchasing a home warranty
Most small fixes can be covered by a home warranty so purchasing one at the time of purchase can be a good idea. Standard home warranties cover items such as kitchen appliances, plumbing, water heaters and electrical components. A home warranty gives you a plan for small fixes with a simple phone call and makes it less likely that you will put them off.

2. Not expecting supplemental property taxes
There may be some additional supplemental property taxes after you close on your house. These can come from the county you live in and has to do with the difference between what the new assessed value of the house is and what it was before the new appraisal. Typically, this tax is prorated for the remaining number of months in the year. So new homeowners should expect this notice in their mailbox in their first year of home ownership. 
3. Not taking advantage of every tax break
There are many tax breaks* first-time homebuyers can take advantage of. One of those is a mortgage interest deduction, which may allow you to decrease your taxable income in accordance with the amount spent on the interest on a home loan. There are also Mortgage Credit Certificate programs, which may allow a first-time homebuyer to convert a portion of their annual mortgage interest into a tax credit on your tax returns. If you have a private mortgage insurance premium, you may also be able to deduct it on your tax returns as well. (Note: American Pacific Mortgage Corporation is not a credit repair company; this information is for information purposes only. We are not licensed credit repair specialists or counselors.)
To continue reading this article, click here.
Now that you have done some heavy financial lifting, there's more work ahead: moving into your new home. But it's not just about moving. As you know, there's a long to-do list. From notifying your bank and doctor's office about your new address, to hiring movers and separating household items that you want to keep, sell or donate to charity. This next step can be overwhelming. That is why new homeowners should invest the time to prepare an action plan for a successful move.
Here's a checklist to guide you over the next 30 days as you are preparing to move.

25-30 Days Out
Step 1
DoS
Research how much it'll cost for movers if this is part of your action plan. Search for special deals on websites. Do not rely on an over-the-phone quote and get everything in writing. If you plan to hire movers, identifying items that will go with you on the move is a good first step before getting a quote.
Create a binder or online list of what you plan on doing and to track expenses and receipts associated with your move. A list is also great for  inventory. You can use your phone's "notes" app or select from a wide range of apps to keep you on task or organized.
Don'ts
Make a list of whom to call or email about your new address. This includes your doctor, insurances (car, life, etc.), creditors, your pet's veterinarian, and of course, the U.S. Postal Service. Many, but not all, of your important contacts will allow you to change your new address online.
Use a shared Google Doc if you live with anyone to cross off contacts that you have called or emailed about your new address.
While the U.S. Postal Service will assist you with email forwarding, remember that it's only temporary, so contacting your business contacts is very important. Also, note that a form is required for each person moving.
To continue reading this article, click here.
Want to know if you qualify for a first-time buyer program? These programs are specifically designed to help first time buyers overcome some of the more common hurdles they may face when buying a home, such as saving up for down payments and closing costs. If you could use a bit of financial assistance to help you purchase your first home, keep reading.
Here's what you need to know about the first-time buyer programs available to you.
First-Time Buyer Programs offer Down Payment Assistance
One of the biggest roadblocks buyers come across when they want to purchase their first home is saving up a substantial amount of money for a down payment. The U.S. Department of Housing and Urban Development (HUD) provides funds and grants to help first-time buyers who need a bit of financial assistance, in addition to insuring loans that require little or no down payment from first time buyers. Here are some of the options available for you if you want a first-time buyer programthat offers assistance with your down payment.
Local Down Payment Assistance Options
Some states and local agencies will offer their own programs to help buyers get into their first home, and your mortgage loan advisor can help you understand the local programs available to you. Here are some examples of local programs available in some of the states American Pacific Mortgage services:
To continue reading this article, click here.
Buying a home isn't a sprint, it's a marathon. And before prospective buyers can embark on the long journey to homeownership, it's important for them to figure out how much they can afford. The amount is determined through the process of a pre-approval, which is one of the most important steps when applying for a loan. Additionally, a pre-approval will also look favorably when you submit offers to purchase a home.
So, how do you get a pre-approval?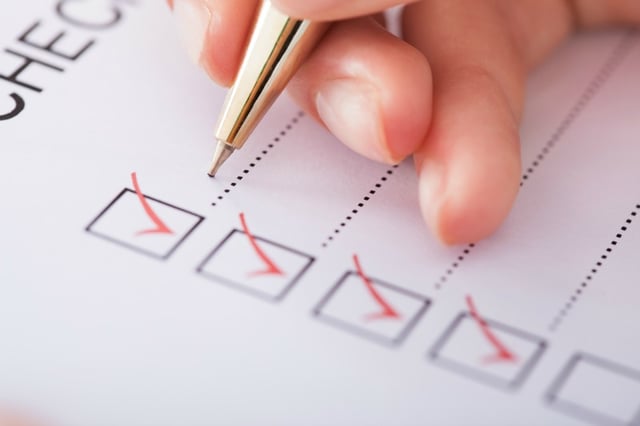 In order to obtain a pre-approval, you may be asked to provide an initial set of documentation to verify your income and assets. Here are some of the typical requested documents during the pre-approval and loan process.
Financial and Income Documents:
Most recent pay stubs covering the last 30 days
W-2s for the last two calendar years
Two most-recent statements for all checking, savings, CD, money market, and/or securities-brokerage accounts (please include all pages)
Most recent statements for all retirement accounts (IRAs, SEP-IRAs, 401-(k)s or 403-(b)s)
Most recent statement of stock options, employee stock option purchase plans, and similar if you're using them as part of the down payment or for closing costs
Federal tax returns (1040s) for the last two calendar years; please include complete returns with all schedules filed
YTD Profit & Loss Statement if you're self-employed or an independent contractor
All federal K-1s, partnership returns (1065s) and corporate or S-corp. returns (1120s or 1120-Ss) for the last two calendar years
To continue reading this article, click here.
Buying a home is a transaction with a lot of moving pieces. Both the buyer and seller have power to control some aspects, but a bump in the road can appear when you least expect.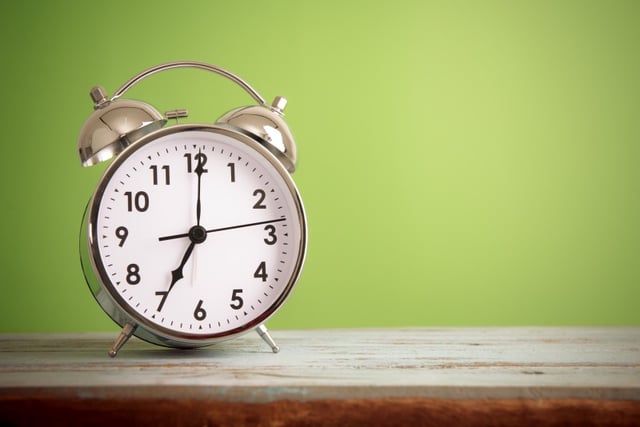 Typically, a home purchase has a close of escrow date written into the contract ranging anywhere from 18 to 30 days. The buyer should be prepared to respond to documentation and other types of requests quickly within that timeframe so as not to slow up their end of the transaction process.
Here are three tips buyers can do to assure the closing process runs smoothly.
1. Respond Quickly
During the closing process, underwriting may request that the buyer submit additional documentation (such as banking and credit history), or signatures. If the borrower does not respond quickly enough to such requests, delays can occur that could cause the deal to fall out of escrow.
To continue reading this article, click here.