Should your first home be a fixer-upper?
Finding the right home for you and your family can be a tough endeavor. You want it to fit with what your vision of "home" should look like: An open floor plan with enough light and space for the kids to play. A modern kitchen with the right tile for your tastes.
Creating the home you have always envisioned can sometimes be tough to find. The interior and exterior of a home is a personal preference.
The solution for this may be purchasing a fixer-upper. This could allow you to make your dream a reality! Often times, a fixer-upper home can be found at a lower price that allows for changes and upgrades rather than purchasing a new home or one that has already been upgraded. But this process isn't always easy. At American Pacific Mortgage, we can help you navigate this adventure.
Complications of buying a fixer-upper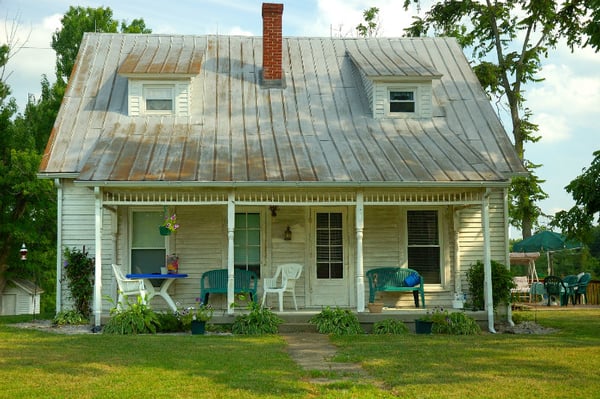 Before you get out that sledge hammer and begin knocking down walls to open up the dining and living room area, you have to first think about the scope of the work needed to make the home livable. Whether you are doing the work yourself or hiring a contractor, having a good understanding of how intense the work is going to be before purchasing the home is key.
Two important tips:
Find a home that doesn't need a lot of internal fixes such as foundation, plumbing and electrical. These fixes, while necessary, don't necessarily increase the home's value.
Be prepared for questions during appraisal. In some cases, an appraiser will want severe issues accounted for before a clear appraisal is approved – which can sometimes delay the process.
To continue reading this article, click here.
If you are considering buying a home using a conventional mortgage with a low-down payment, you may have heard about the need for private mortgage insurance (PMI). Here's what you need to know about PMI, when you need it, how to pay for it, and when you can avoid altogether.
What is Private Mortgage Insurance (PMI)?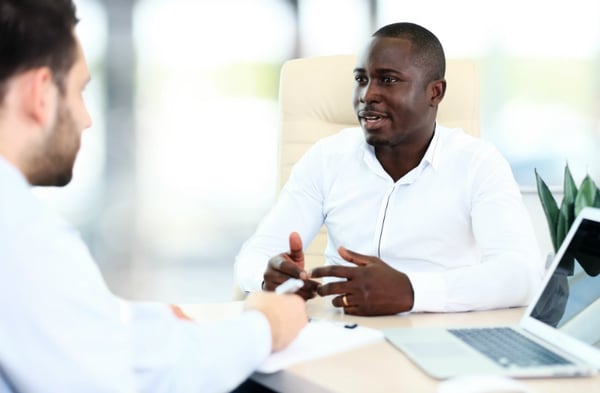 Mortgage insurance, which is also known as Private Mortgage Insurance or PMI, is generally required when a homebuyer purchases a home with conventional financing using a down payment less than 20% of the purchase price of the home. PMI allows lenders to provide low down payment options, because it protects the lender in the event a borrower defaults on their home.
PMI is meant to protect lenders. But the benefits of PMI extends to borrowers, too. When lenders are protected from the risk of default, they are more willing to lend to borrowers who don't have a traditional 20% down payment saved. That means more mortgage loan options and lower down payment options are available for you the homebuyer.
To continue reading this article, click here.
Buying a house is a big decision and a process that takes the necessary research and dedication to finding the right home for you. To make sure you start off on the right foot, there are some trends you should be aware of to solidify yourself as an informed buyer.
Here are the 2016 trends that should influence your home search.
Housing market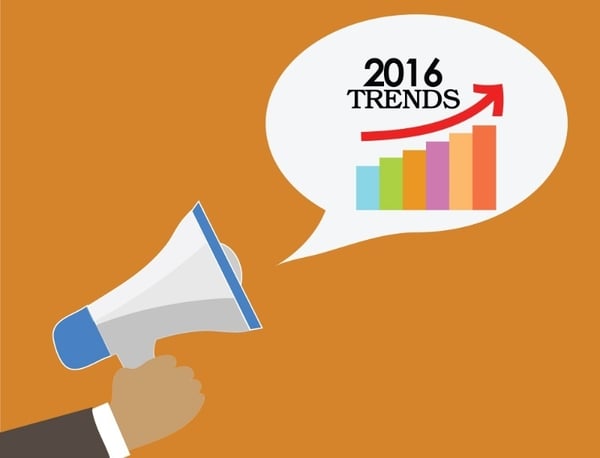 The housing market is ever changing and staying up to date on the trends will be important as you embark on your home search. Thehome value increases predicted next year by the National Association of Home Builders are similar to the 4.5% growth that was seen this year. Home values have increased steadily over the past four years, and forecasters continue to expect rising values. In March, it wasreported by ABC News, that the average rate for a 30-year mortgage was 3.68, which is around the same rate as in January 2015. By comparison, the average rate 10 years ago was 6.32 and 20 years ago it was 7.62 according to Freddie Mac. These are the types of statistics you should watch as you analyze the national housing market. But there is also a local aspect to it.
Make sure you track the median home prices in your area and analyze how they compare to months prior. Maybe even consider comparing the home prices to five and 10 years ago. Keeping it local, watch for how much commercial development you see happening. If you see a lot of bulldozers and cranes around town it may be a sign of a healthy market. Also, check in on what local property taxes are and how they have fluctuated in the various areas you are interested in purchasing a home in.
To continue reading this article, click here.
What's standing between you and your dream of owning a home? If you're like many would-be homebuyers, the down payment may be seemingly one of the biggest hurdles that is keeping you from looking for your dream home today. The good news is you may not have to wait to save a substantial down payment in order to buy a home. There are 3% down payment mortgage options which can help qualified buyers purchase a home to ease that upfront investment.
Who is Eligible for a 3% Down Payment Mortgage?
Mortgages which offer a 3% down option allow buyers to purchase a home without having to wait to save a substantial down payment. You may be eligible for a mortgage with a low down payment option if you meet the requirements for a Conventional loan (3% down payment requirement), or FHA loan (3.5% down payment requirement). Let's compare the two. 
What are the Requirements for a 3% Down Payment Loan?
With multiple programs to choose from, the requirements for a 3% down can help many buyers qualify for a low-down payment home loan. Your mortgage advisor can tell you if you meet the guidelines for these loans, which may include: 

Mortgage Type
Conventional: The conventional 3% down payment loan is available for fixed rate mortgages up to 30 years.
FHA: The 3.5% down payment option is available for fixed-rate mortgages, adjustable rate mortgages, and interest only loans. 
Property Type
Conventional: One-unit residential homes eligible. Includes single-family homes, condos and planned unit developments (PUDs). Manufactured homes are not eligible.
FHA: One-unit residential homes eligible. Includes single-family homes, condos and planned unit developments (PUDs), but not manufactured homes. 
To continue reading this article, click here.
The road to homeownership can sometimes feel like an epic journey, a monumental marathon, or even an intense sprint to the end. Whether you are a first-time buyer, or have traveled this road before, the home buying process may at times feel daunting, confusing, or perhaps even a bit intimidating. But the road to ownership can be actually be easier than you thought, if you follow a few simple steps.
These five simple steps will help you map out  the route to get to your new home.
Step #1: Deciding to Buy a Home
When you're making the decision to buy a home, here are some questions to help you get started along the road to ownership.
What does homeownership look like to you?
"Home" means something different for everyone. You may be looking for your "forever" home — a house you and your family can grow into for the long haul. Or you may be looking for the perfect home to fit your lifestyle right now, knowing that in a few years you will probably move on to something newer, bigger, or smaller. You may dream of a ranch-style home in a suburban neighborhood, a chic condo in a bustling metro area, or a fixer-upper that you can renovate and revive. When you're making a decision to buy a home, be sure you know what homeownership means to you – because your financing options may be adapted accordingly.
What are your financial goals?
Buying a home is often considered one of the best ways to build personal wealth. What are your financial plans for the future? Maybe you want to retire in 15 years and start a new business venture. Perhaps you want to budget and save for your child's college education. Or maybe you have big plans to go backpacking across Europe in 5 years. If you have an idea of your short- and long-term financial goals, it will be easier to see how homeownership fits in with them.
What do your finances look like?
Most people need a mortgage loan in order to buy a home. When you apply for a loan, you will present an overall financial picture to a lender. This includes information about your income, assets, debts, and obligations.
Your credit will also be considered if you want to obtain a mortgage. Your credit score does not have to be perfect in order to buy a home, but the better your credit is, the more likely you are to get favorable interest rates on your home loan. You can request a free copy of your credit report from the three major reporting bureaus, and review it for mistakes, inaccuracies, or opportunities for improvement.

Step #2: Prepare for Success
You probably wouldn't run an actual marathon without doing some training first. On your journey to homeownership, the right coach, preparation, and know-how can be just as beneficial. Here's how a little preparation can help your home buying process go smoother, and faster, than ever.
Find a loan advisor
You may think that a real estate professional would be the first person to add to your home buying team, but think of your loan advisor as your ultimate coach for the race ahead. You will want to find a mortgage loan advisor near you who will sit down and talk about your financial goals with you, and help you map out your path to a new home. Your advisor can tell you what to expect, and give you tips and advice to be more successful along the way.
How much house can I afford?
One of the reasons you'll want to partner with a loan advisor from the get-go is to find out how much house you can qualify for and therefore afford. Having this sort of knowledge can really help you avoid some of the pitfalls and roadblocks along the way.
Get "in the know"
The first step to knowing what you can afford is to get pre-approved.
To continue reading this article, click here.
When you're ready to get a home loan, it can help to have as much information about the mortgage process as possible. That way you can take the right steps towards getting your loan, and hopefully avoid some of the more common pitfalls along the way. To help you reach your goal of homeownership, here's a list of dos and don'ts as you start with the process of getting a home loan and buying a home.
DO: GET PREAPPROVED.
DON'T: GO HOUSE SHOPPING WITHOUT KNOWING WHAT YOU CAN AFFORD.
When you get preapproved for a home loan, you can find out exactly how much house you can afford. This means hopefully you'll avoid falling in love with a home outside of your price range when you start looking. And there are more benefits to getting a preapproval before shopping for a home; when you find the right one, you can make a stronger, more competitive offer with a preapproval letter since a lender has already verified your income and assets.
DO: WORK WITH HOME BUYING PROFESSIONALS.
DON'T: THINK YOU HAVE TO DO IT ALONE.
Consider the home buying professionals, such as the loan officers, real estate agents, home inspectors, and other professionals who will work with you during the home loan process, as your coaches. Each professional has their own unique skill set and experience, and together they all want to help you reach your end goal. "Trust that you are working with a professional, and that we will guide you through the process and explain what needs to be explained until you are at your comfort level," says American Pacific Mortgage loan officer Karla Kyte. You don't need to be a mortgage loan expert yourself when you have one of our great mortgage professionals by your side.
To continue reading this article, click here.
When you are looking to purchase a home in a highly desirable market, or you've outgrown your current home and need something a little larger to fit your family, you may need a Jumbo loan to get you there. Here's some things you need to know about these larger loans, and what you'll need to qualify for one.
What is a Jumbo Loan?
To put it simply: a Jumbo loan is also known as a nonconforming loan, because it exceeds conforming loan limits.

Do I need a Jumbo or Conforming Loan?
There are three main factors that determine if you will need a jumbo loan or a conforming loan, including:
Loan type: FHA and Fannie Mae/ Freddie Mac loans have different limits compared to Conventional loans. Your loan type will factor into whether or not you need a jumbo loan.
Location: Conforming loan limits can vary by county. For example, the conventional loan limit for a single family home in San Francisco County, CA is $625,000. However, the conventional loan limit for a single family home in Klamath County, Oregon is $417,000.
Home type: Conforming loan limits may vary depending on the type of home you are purchasing. A single family home may have a conforming loan limit of $417,000, but a 2-unit, 3-unit, or 4-unit home in that same county may have limits up to $801,950.
To continue reading this article, click here.
The Four Modern Guidelines of Home Buying
Buying a home can be an overwhelming process. But in the end, it can be one of the most rewarding experiences you and your family will ever have. Home ownership provides security, a source of pride, equity, a financial roadmap to the future and numerous other perks, both personal and financial.
But before getting to the "easy part" of moving in, decorating and making your new property your own, there are some modern rules of home buying you should follow.

Guideline 1: Get pre-approved
Prospective homebuyers who are scouring property listing websites for the latest homes available in their desired neighborhoods need to take a step back and prioritize their strategy. We know it's tempting to discuss the joys (and possible pitfalls) of home-buying with a realtor, or plan your Saturday around all the open houses, but the most strategic and well-advised guidelines you can follow first is getting pre-approved for a loan.
This important step provides the financial clarity homebuyers need to make all the important decisions that follow. Filling out a mortgage loan application affords prospective homebuyers a financial snapshot of what to expect, including:
A conditional written commitment from the bank on your qualified loan amount
An estimate on the monthly mortgage payment
A preview of associated taxes and insurance fees
To continue reading this article, click here.